N-Wissen GmbH is proud to present the newest and most advanced system on the market of dissolution technology.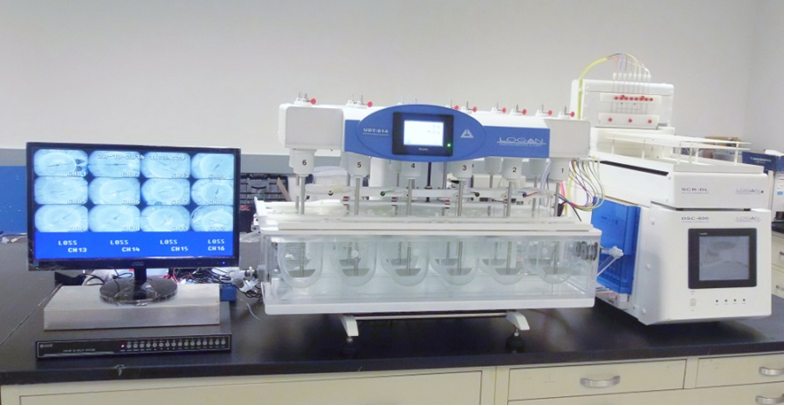 Besides the fully automation, 860CDL system is unique and has many differences from the products currently presented on the market. For USP I, potential customers are able to purchase the system with a camera inserted into the basket shaft. This allow footage to be recorded within each basket during the test. For USP II, our new camera dissolution system is taking footage from the bottom of the dissolution vessels as opposed to the side, what is very important for the researches.

Along with the camera system, the new dissolution tester is ble to run up to 3 different speeds at the same time. This 12-position dissolution apparatus has varying speeds (25-250 RPM) for 3 groups of 4 vessels. This feature along with the camera system is be able to provide more information for the pharmaceutical industry that was never before possible.
For more information and technical support please contact our company on +49 (0) 69 8900 4008 or at info@n-wissen.de.