ACHEMA is the world's largest trade fair for chemical technology, process technology and biotechnology held 11th-15th of June 2018 in Frankfurt, Germany.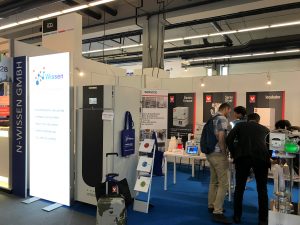 This year N-Wissen GmbH introduced the latest models of analytical equipment (Automatic Potentiometric Titrator AT-710M, KF Titrator MKC-710M, Automatic Density Meter DA-650, Automatic Refractometer RA-620, Portable Density Meter DA-130N) as well as thermo-controlling chambers (Constant Temperature Oven DKN-612C, Vacuum Oven DP23C, Muffle Furnace FO310C, etc.).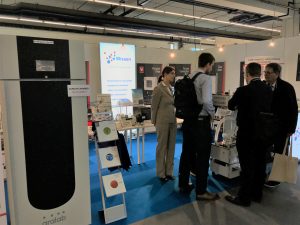 Except the above-mentioned equipment, the biggest surprise was prepared for our visitors. For the first time we presented the new generation of climate chambers Fitoclima, the world's first Electromagnetically Spinning Viscometer EMS-1000 and a laboratory Spray Dryer ADL-311SA with improved efficiency.
Thank you to all visitors for making ACHEMA 2018 a successful event and looking forward seeing you at ACHEMA 2021!