N-Wissen GmbH is proud to present the world's most accurate and fastest automatic density meters DA series (DA-650/-645/-640) from our partner Kyoto Manufacturing Electronics (KEM, Japan).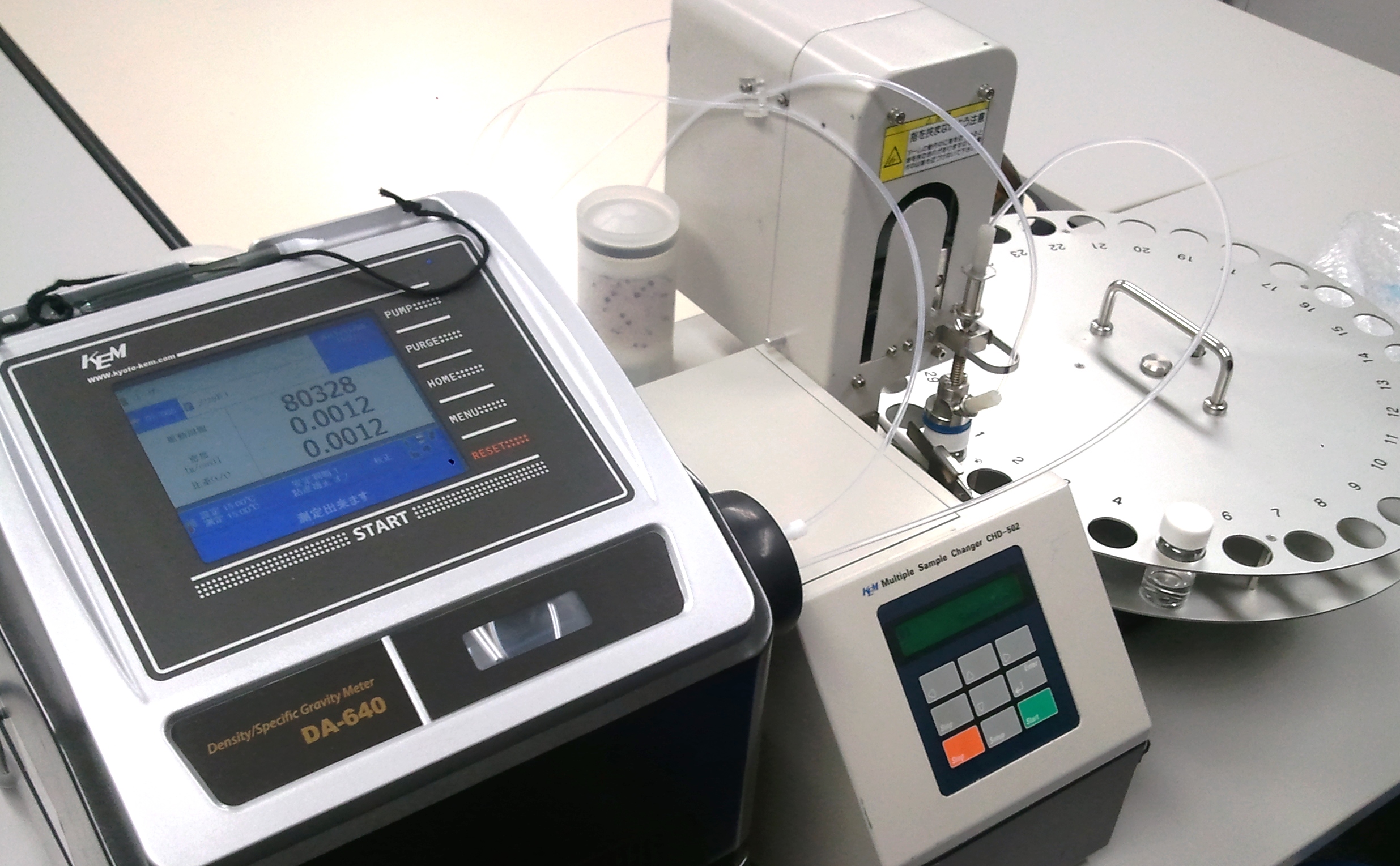 Features and advantages:
1. The world's most accurate and fastest density meters (measurement in less then 20 seconds with accuracy of ±2×10-5 g/cm3 (0.00002 g/cm3)
2. Fully automatic measurement of 30 samples in 20mL vial (with optional Multiple Sample Changer)
3. State-of-the-art performance with one touch (quick and easy operation with 5.7-inch touchscreen)
4. Viscosity correction for high-viscosity samples
5. Density and temperature automatic correction
6. Small sample volume required (minimum 1.0 ml)
7. Saves up to 100 different methods in built-in memory
8. Density and temperature automatic correction
9. No air bubble, no contamination during measurement due to a new flat type joint
10. Multiple applications (crude oil, petrochemical products, biofuels, chemical products, beverages and alcoholic drinks, food and fat/oil, pharmaceuticals and fragrance, electronic parts and  semiconductors)
For more information visit our web page here or contact our sales team by phone +49 (0) 69 8900 4008 or at info@n-wissen.de.