We at N-Wissen are glad to introduce the only In-Line powder sampler that overcame all problems associated with other in-line powder samplers:
– it must not jam during use;
– it must not alter the physical characteristics of the powder being sampled;
– the full bore of the pipe must be available for powder flow in between taking samples;
– must be suitable for use in the pharmaceutical and food industries.
The FreeGlide® is a highly innovative sampler and ideal for use in hygienic GMP correct manufacturing areas.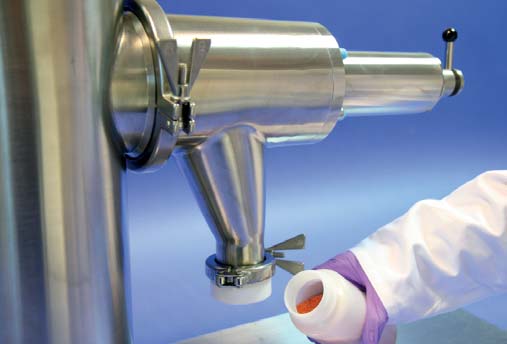 For more information please contact our company. We will be happy to suport you.