N-Wissen GmbH presents the world's first Electromagnetically Spinning Viscometer / Rheometer for Small, Sticky and Precious Samples.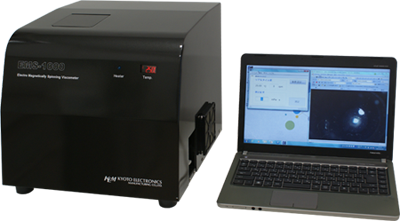 The measuring principle is impressively simple and very powerful:
*  Wide measuring range 0.1 … 1,000,000 mPa∙s for many applications
* Automatically evaluate the temperature dependency of the viscosity in the range of 0 … 200°C within a very short time
* Captures the whole measurement with its built-in video camera
* Excellent repeatability of the measured values
* Disposable measuring cell – no cleaning required
* Requires only very small sample volumes (300 µl)
* Capable of performing determinations of the rheological behaviour of liquids by determining the shear rate dependency of the viscosity
* Provides a better absolute accuracy and repeatability of the results than classical Rotational Viscometers.
See a video on our official YouTube channel here.
For more information, demo, technical support please contact our company on +49 (0) 69 8900 4008 or at info@n-wissen.de.