N-Wissen GmbH intriduces a new VOC Emission Test Chamber according to the requirements of the standard ISO 12219-1:2012 "Interior air of road vehicles – Part 1: Whole vehicle test chamber – Specification and method for the determination of volatile organic compounds in cabin interiors".
The chamber provides standard testing environment or simulates a real environment to test the pollutant emission rate and emission characteristics. Main environmental factors include temperature, relative humidity, illuminance, background concentration and air speed.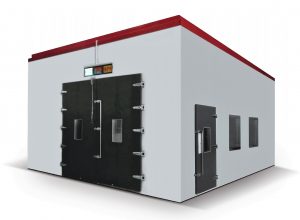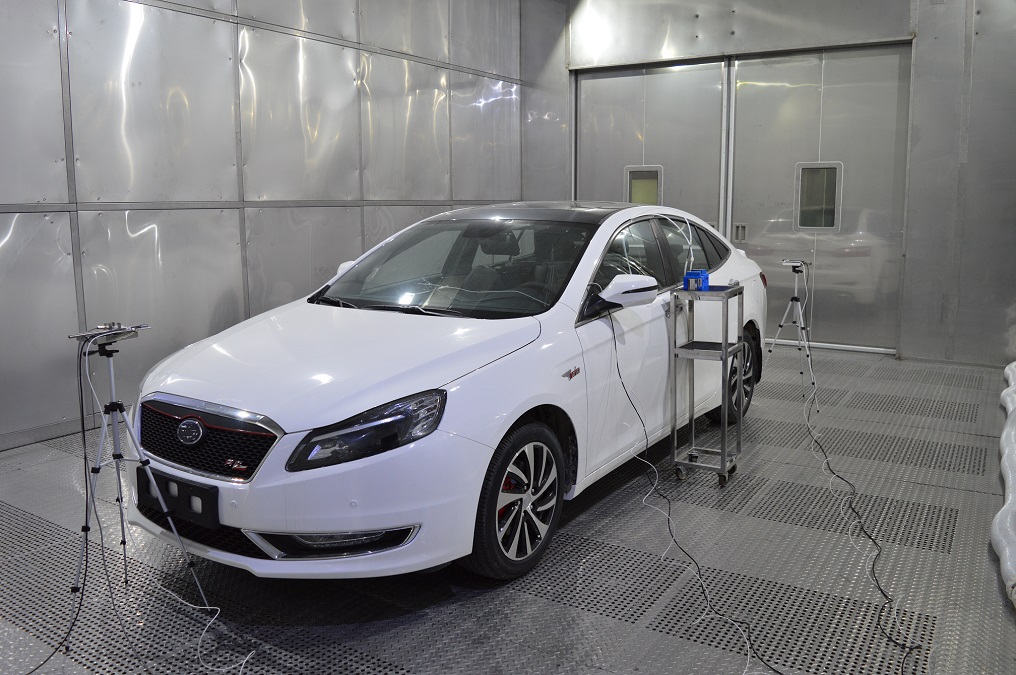 Technical Specifications:
Temperature Range: 20°C – 30 °C adjustable
Humidity Range: 40% – 70 % adjustable
Ventilation Flow Range: 30-1200 m3/h adjustable
Wind Rate: ≤ 0,3 m/s
Inner Chamber Dimensions (DxWxH): 800 x 500 x 350 cm (140 m³)
Background Concentration: Benzene <0.01mg/m³; Methylbenzene <=0.02mg/m³; Xylene <=0.02mg/m³; Ethylbenzene <=0.02mg/m³; Styrene <=0.02mg/m³; Formaldehyde <=0.02mg/m³; Acetaldehyde <=0.01mg/m³; Acrolein <=0.01mg/m³
We can design and manufacture wide range of VOC and formaldehyde emission test chambers for automotive products, according to customer requirements and various standards, such as ISO 12219-2, ISO 12219-3, PV 2005, PV 1200, PV 3942, PV 3341, VDA 276-1, VDA 275, VDA 277 and others.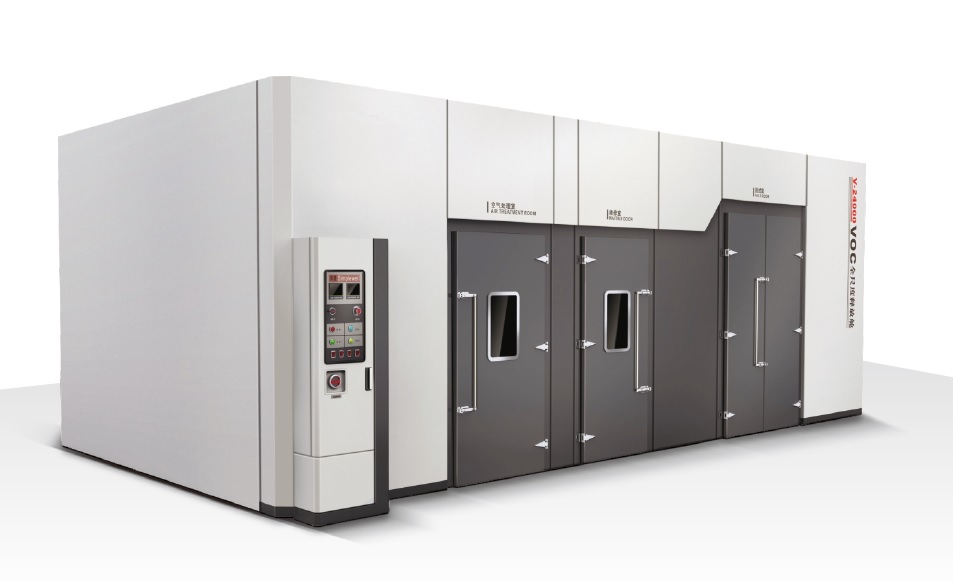 For technical questions, price and more information please contact us at info@n-wissen.de or +49 (0) 69 8900 4008.